About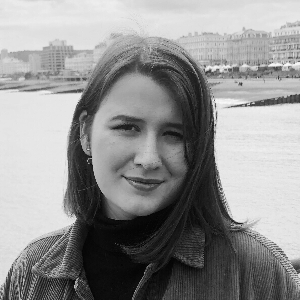 Synne Johnsson is a Norwegian journalist based in London, currently working for the pan-European real estate publication React News. In her role as European and Nordic correspondent she covers the equity markets across continental Europe, focusing on retail, and also leads React News's Nordics coverage.
Since graduating from her international relations MA at Queen Mary University of London in 2019, Synne has covered the real estate market across Europe, breaking several major stories such as Blackstone's sale of a €600m Finnish residential portfolio and Apollo's £850m financing of the Whiteleys shopping centre redevelopment.
Prior to her role at React News, she was the UK & Ireland real estate reporter at Debtwire. She also has experience as a communications assistant for one of Norway's leading shipping companies, Odfjell SE, and as a feature writer for Scan Magazine.
She has a BA in journalism and creative writing from Kingston University where she was the sports editor for the university's newspaper The River.

Interests include politics, Liverpool football club and as a lover of wine, she has also completed the WSET Level 3 qualification in wine. She is also an amateur powerlifter.
In addition to her journalism, Synne writes fiction and poetry and has been published in The Stinging Fly and Acumen, where her poem "Up the Ladder" was poem of the month in November 2020.